Thinking and Decision-Making from the Stakeholder's Perspective
In order to cultivate dialogue skills, we worked on two cases and discussed them in groups.The exercise cases were based on actual cases that had occurred, and the students were seen struggling to come up with solutions and responses as a team.
After the group discussion, several groups presented their conclusions, and Mr. Tamura gave feedback and a lecture.In his lecture, he emphasized the importance of listening in dialogue and "the importance of considering the mission not only from one's own standpoint but also from the standpoint of stakeholders", based on the cases that the participants had worked on this time.
After that, each group spent about 20 minutes preparing for PBL (Project Based Learning).The first step will be to set the direction within the team for the November 26th deadline for the integrated report.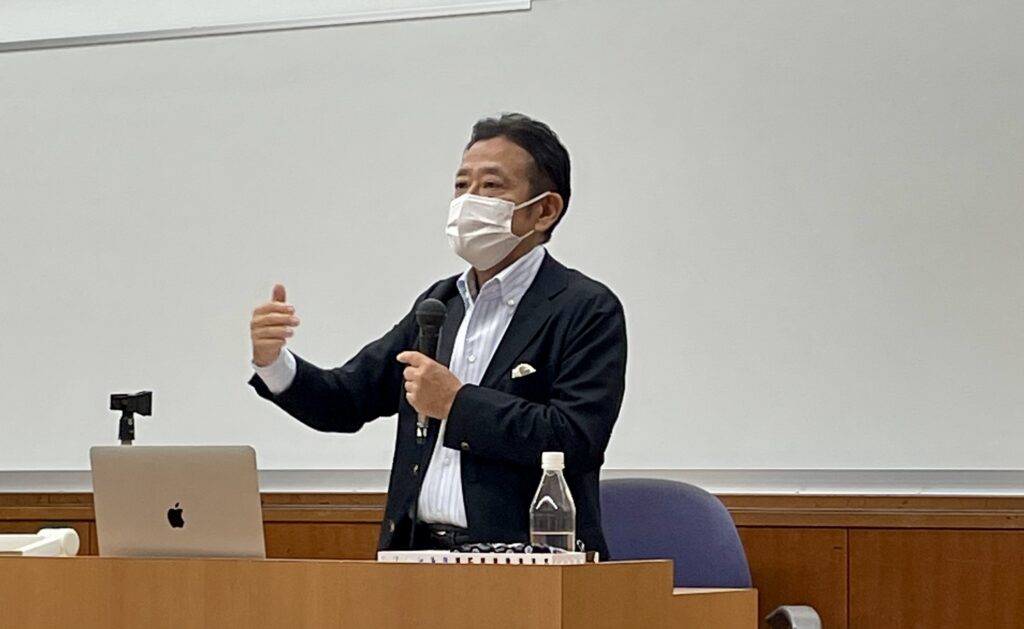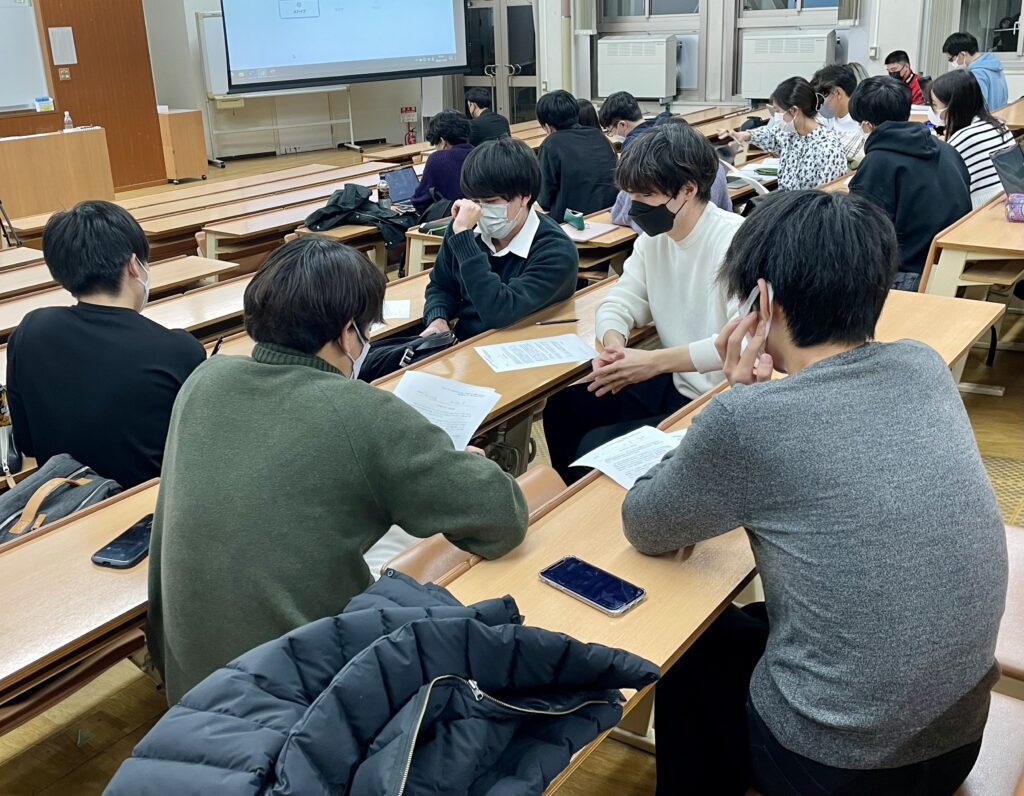 Conversation with the leader – Mr. Akira Koyama (working TA)
Mr. Koyama, who has been participating in the class as a working TA since the "Leadership Basic Course" started at Hiyoshi Campus this year, participated in the class as a speaker.
Mr. Koyama is a graduate of the Fukuzawa Yukichi Civilization Institute (Bunmeijuku), and based on his experience there, he advised the students with the following two points when attending the negotiation class: "Be more willing to speak up and ask questions in class" and "Be more willing to experience and learn from group dynamics."
As a senior student who has studied leadership and group dynamics, it was impressive to see him enthusiastically answering the students' questions.
It is hoped that the participants will make use of what they learned from this dialogue in the next session and beyond.